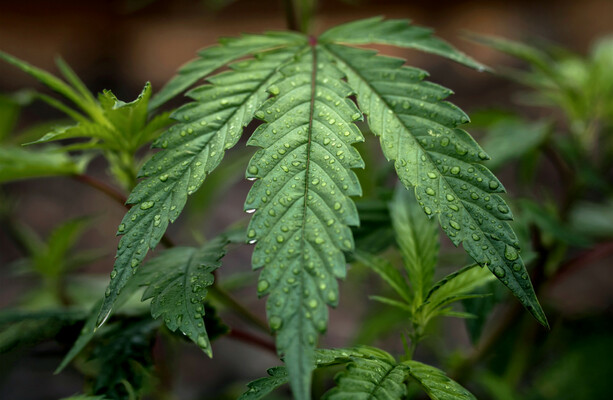 HEALTH MINISTER SIMON Harris today updated Cabinet on the progress being made in establishing a medicinal cannabis access programme for Ireland.
Last year, the minister announced that he was setting up the access programme and said  prescribers, patients and pharmacists would be consulted in drawing up guidelines for the safe use of cannabis-based treatments for qualifying patients.
The programme, which is in the process of being developed, aims to allow access to cannabis-based therapies for the treatment of patients with multiple sclerosis, those experiencing nausea and vomiting associated with chemotherapy, and those with severe, refractory and treatment-resistant epilepsy.
The establishment of the scheme follows on from recommendations from the Health Products Regulatory Authority (HPRA). An expert group was convened in March 2017 to advise on the development of a cannabis access programme.
The group has already developed clinical and practice guidelines for the cannabis access programme, which will be published shortly.
'Quality assurance'
Today, the minister told his Cabinet colleagues the department is currently looking at how best to source medical cannabis products so as to ensure there is an appropriate "quality assurance to help ensure they are safe for use by Irish patients and are affordable".
The HSE has also been requested to establish and maintain a register to facilitate the programme.
Currently, only a consultant doctor can sign off on prescriptions for medicinal cannabis.
If a medical clinician in Ireland believes that any person, child or adult, requires a substance that is not a legal medicine they can seek a licence from the Minister for Health, who can consider granting one under the Misuse of Drugs Acts.
Harris has stated already that he fully accepts the HPRA report which states that in certain circumstances, medicinal cannabis should be prescribed to patients.
A government spokesperson said today the access programme will put the process of accessing medicinal cannabis in Ireland on a "more solid footing".
Drafting of secondary legislation to underpin the access programme is underway and will be finalised once appropriate cannabis product supplies have been established.
A bill put forward by Solidarity-PBP's Gino Kenny to legalise the prescription of medicinal cannabis as medication in Ireland has not been allowed to progress to Committee Stage after the Oireachtas Health Committee stated that the bill should not be allowed to move further in its current form.
The joint health committee report on the matter identified a large range of issues with the bill and recommended that it not progress any further. The committee had previously held two hearings regarding the bill in April 2017.
read the original story below
Source: Government looking at how to best source 'quality' medical cannabis for new access programme