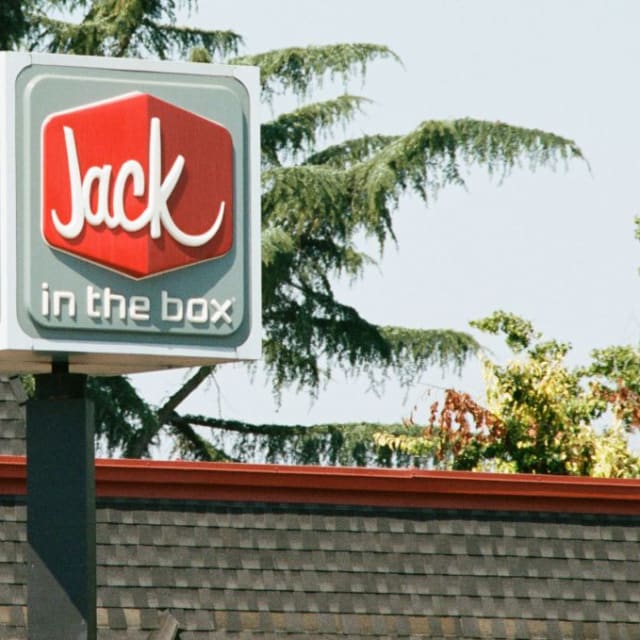 I
Snoop Dogg and Jack in the Box have something cooking in Cali—and no, unfortunately, it's not the return of two tacos for $0.99.
In Jack's latest attempt to not become another lost fast-food chain of the '90s, Jack in the Box has teamed up with Snoop Dogg's cannabis culture site Merry Jane to celebrate Cali's legalization of recreational weed. Jack and Merry are ringing in the new year by bringing "Munchie Meals" to California residents. The box set will include two tacos, five mini churros, three crispy chicken strips, a half-curly half-regular serving of fries, and a small drink, all for the dangerously low price of $4.20. Who doesn't want variety when you're too stoned to realize food that cheap is probably meant for dogs?
"Jack's Munchie Meals have been successful for us because of the authenticity of how we speak to our customers. This partnership is one more way for us to connect with them—whether you're at a concert, up late playing video games or pulling an all-nighter," Jack in the Box's CMO Iwona Alter said in a statement. She went on to add that the chain is simply "welcoming all of our guests, no matter what they're craving or why they're craving it."
Despite Alter's coy response, the Munchie Meals will be branded with Merry Jane's pot leaf logo, so there's no room for anything to get lost in translation.
California is set to legalize recreational bud on Jan. 1, and Munchie Meals will not waste any time. The stoner bundle will be available at select Jack in the Box locations in Long Beach (Snoop's home town) from Jan. 18 to Jan. 25. 
Article originally published below
Source: Snoop Dogg Teams With Jack in the Box for 'Merry Munchie Meals' to Celebrate Legal Weed | Complex